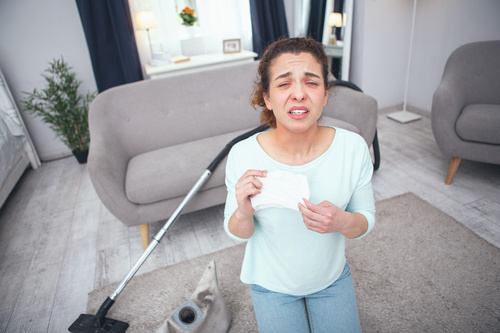 The Best Ways to Allergy-Proof Your Home
We all want a clean and stunning home, whether you live with a large family or you live alone. It's essential to have a place of peace where you can relax and enjoy your time in the living room after a busy day. So, your home must be cozy and comfortable, not tired, and discouraged.
That is why your home should always be organized and clutter-free to prevent the build-up of grime, dust, mildew and pests. These unwanted effects could put your health, as well as your family in a precarious situation. In fact, it can even make your home prone to allergies. Dust mites and bed bugs can trigger allergic reactions, which can lead to itching and sneezing.
Here are some of the things you can do to make your home clean and allergen-free
Always clean corners
We usually clean areas that are easily accessible and seen, and we often forget to clean out-of-sight areas in your house. So, it is important to include unseen, damp and dark places. These pose a potential breeding ground for bacteria and mould.
Reduce air pollution
If you want to maintain a breathable and clean air, then you need to ditch those chemicals that are commonly found in your home like fresheners, deoderants and some and cleaning products. In fact, air fresheners are often packed with compounds that could trigger allergies and sometimes toxic to your health.
Remove those curtains
Airborne allergens often stick to fabric drapes and these elements are not easily seen by the naked eye. So, we recommend that you use blinds instead of curtains because blinds do not trap dust particles as much as fabric drapes do. It's also much easier to clean blinds than curtains, making them the best option for an allergen-free home. Otherwise, it is essential to regularly clean your curtains every six months to one year to keep dust and allergens at bay.
Get rid of mould
To prevent mold and mildew, you must always keep your bedrooms and bathrooms clean and ventilated. Moisture is the number one candidate for mould growth. If you notice that mould is starting to seep in, it is important to remove it at the first sign and then keep your home clean, dry and well ventilated to revent further growth. Make sure that your benches, cabinets, and tiles are properly dried off.
Invest in a high-quality vacuum cleaner
Buying the best vacuum cleaner on the market is a wise decision. Powerful suction and advanced filtration mechanisms can help you achieve an allergy-free home. Typically, a good vacuum cleaner will have a HEPA filter that can trap tiny dust particles because it is made with a fine mesh that can collect dirt and dust.
Have your carpet professionally cleaned
Our carpets are common targets for allergens that have been collected over time. Despite our efforts to clean them using our trusty vacuum, particles remain that could trigger your allergies. You can hire a professional carpet cleaner because they have the experience and equipment to effectively clean carpets. Besides, their cleaning solutions are better than those that are bought in the supermarket or home depot.
If you're looking for a reliable carpet cleaner in Melbourne, you can contact Super-Clean  on 0402-814-719.