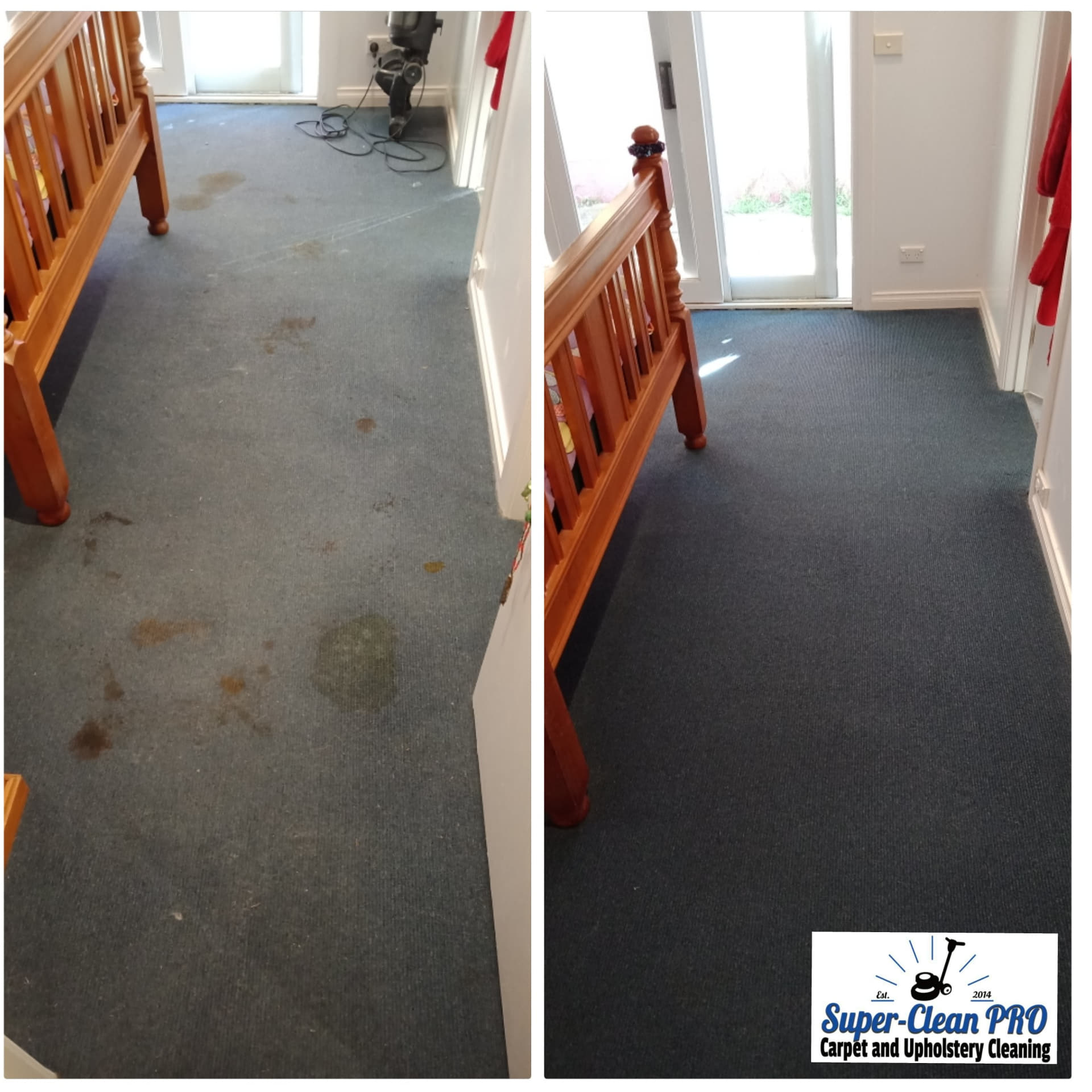 Carpet Cleaning
Carpet Cleaning Melbourne, Ringwood, Eastern Suburbs, Yarra Valley and Beyond…
Super-Clean PRO offers professional carpet cleaning, sanitizing and deodorizing in Melbourne, Ringwood, Heathmont, Croydon with a 100% customer satisfaction guarantee. As a local family owned, owner operated business, our personable approach is something that the big companies just can't offer. Our specialized carpet cleaning solutions include deep steam cleaning, dry cleaning, stain and odour treatments, mold restoration, pet stain and odour treatments, pet hair removal and much much more…
We Have Treatments For All Your Needs:
Urine Contamination
Coffee, Wine, Food and  Drink Spills
Ink
Mould, Anti-Allergen and Dust-mite Treatments
Bleach Spot and Colour Correction
Slime
Protein (blood)
Petroleum-Based Stains
Water-Soluble Stains
Natural or Organic Stains
Synthetic or Man-Made Stains
and…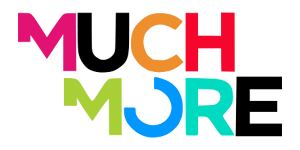 Hot water extraction, or steam cleaning, uses pressurized hot water to break up the dirt within the fibers. Our special solution is initially applied, then washed and rinsed with our carpet cleaning equipment. Drying time takes around 4 hours, though we recommend staying of the carpet for at least 1 to 2 hours.
Encapsulation is a process using synthetic foam solutions being applied to your carpet that will then dry into a crystallized powder. This drying process "encapsulates" the dirt into the powder, allowing our equipment to then brush and vacuum it all up. This method uses less water and therefore has a much shorter drying time.
Super-Clean PRO provide premier professional carpet cleaning services to all of Ringwood and surrounding suburbs. We pride ourselves in providing high-quality and affordable carpet cleaning solutions across the eastern suburbs of Melbourne, with particular attention to premium customer service. Super-Clean PRO's highly qualified and experienced owner assures clients nothing less than outstanding results when they hire us. 
Carpets are one of the most valuable investments in a home. Having them cleaned on a routine basis makes them clean and safe for your loved ones to play on, as well as improving the ambiance of your home. Professional carpet cleaning services are, as a matter of fact, indispensable when it comes to keeping germs, bacteria, dirt, allergens and other pollutants away from your house.  If you want a clean and spotless floors that you'll admire every time you walk into your living room, you need to get in touch with our expert carpet cleaner.
Ignoring the stains that have been fixed in your carpet fibers may not just create a viable environment for foreign elements to thrive but may also lead to development of unpleasant odours as well. So why take chances when you can have Super-Clean PRO clean your carpet to the last fiber and leave it in the freshest condition possible? 
One of the main reasons why regular carpet and rug cleaning is necessary is because it becomes difficult to clean dirt and stains if they are left to accumulate over long periods of time. A dirty carpet may also act as a breeding ground for such foreign elements as bacteria, viruses, dust mites and other allergens. Ensuring your carpet is vacuumed and cleaned using chemicals periodically helps keep off these harmful elements from your home.  Cleaning your carpet at regular intervals also helps in the following:
Maintaining the carpet's softness 
Maintaining its brightness and luster 
Prolonging its lifespan 
Eliminating stubborn stains before they spread to other parts of the carpet
Returning your bond at the end of your rental lease agreement.
At Super Clean-PRO, we can provide all types of carpet cleaning treatments including the following: 
Urine, be it from your pet or baby, can stain your carpet and cause unpleasant odours as well.. With our special urine contamination and odour treatments, you can be sure your carpet will be cleaned thoroughly and restored to its original condition. 
Accidental food and drink spills can blot your carpet and make it unattractive. But you don't have to worry much when you have an expert like our cleaner at your service. We can provide quick and reliable emergency cleaning service for carpets that have been stained by food, wine, juice, coffee or tea and any other food or drink spill you may encounter.
Ink or marker carpet stains are usually stubborn to remove. But Super-Clean PRO have alcohol-based solutions to get rid of them fast, leaving no trace at all.  
Dust Mites and Anti-Allergen Carpet Treatments 
Pet hair and dust particles within the carpet fibers can cause allergies in your home. However, with our routine steam cleaning coupled with dust mite treatments, we can completely eradicate dust mites, eggs and all, as well as eliminating dust and other elements from your carpet, guaranteeing you greater comfort at home. 
Stains such as feces, latex paint, milk, mud, ice cream, soda, alcoholic drinks and blood are water soluble. And our expert cleaner can remove them quickly and seamlessly for you.
If a section of your carpet is bleached or has a faded color, we can help to restore carpet to achieve uniformity. Once we are done, the carpet would look as if it never faded nor bleached.  
For all petroleum-based stains like grease and oil, Super-Clean PRO use organic solvents to dissolve the soils and remove them completely from the carpet fibers. It doesn't matter whether your carpet is polyester or olefin. We simply clean them all.  
These are stains that can be easily removed using water-based cleaning agents. Such stains include food and beverages, tracked-in mud and water-based markers and pens. 
Natural or Organic Stains 
Some natural stains such as coffee and tea are often difficult to remove largely because the heat of the liquid makes the tannin to bond with the carpet fibers fast. But with Super-Clean PRO's professional carpet cleaning in Ringwood, they can be removed without concern. Other organic stains that we clean include food and beverage colorants like those found in ketchup, condiments, juice and mustard.  
Synthetic or Man-Made Stains 
Man-made stains like dyes present in sports drink tend to affect nylon more compared to other fibers. When cleaning your carpet, we'll use a reducing agent and steam iron to expertly remove the stains. 
Mould spores are always lurking in the air and are invisible to the naked eye. When they land on a damp surface though and find suitable conditions (organic source of food and oxygen), mould will start growing and may be destructive to your carpet. If your carpet remains damp due to spills, a leaking roof, flood or open windows during storms, mold formation could be a risk for your home. We can help restore mould effected carpet with our specialized a set of equipment and chemicals years of training and experience to restore the carpet to an incredible condition.
Fire and Smoke Restoration 
When fire breaks out in your home your upholstery and carpets are likely to be damaged by ash or discolored by soot residue. And if you delay the restoration process, the fibers of your carpet may end up being more permanently damaged, costing you a fortune in restorations. If your carpet is affected by fire and smoke, call Super-Clean PRO as soon as possible after the incident so we can expertly steam, restore and clean all of your carpet to its original condition. 
A carpet may be damaged in a variety of ways and also faces day to day wear and tear. Our quality services include carpet repair, preventing further damage and restoring aesthetic appeal. At Super Clean PRO we can handle all types of carpet repair jobs including carpet patching, carpet stretching, pet damaged carpet, carpet burns and carpet seam damage repairs.  
Vomit stains on your carpet, if not properly cleaned, can cause the carpet to be unsightly and unpleasant smells may linger without professional cleaning. But with our expertise and special solutions we use to treat vomit stains, we can clean your carpet in Ringwood professionally, leaving no spot or foul smell whatsoever.
At Super-Clean PRO, we use eco-friendly products, our prices are highly competitive and quality is guaranteed on all carpet cleaning jobs. We are a dependable carpet service provider based in Ringwood, but offering our services to Bayswater, Heathmont and all other surrounding suburbs as well!
Get In Touch With Us Today!  For expert carpet cleaning, repair and restoration, call us on 0402 814 719 for a quotation or inquire more about our services.