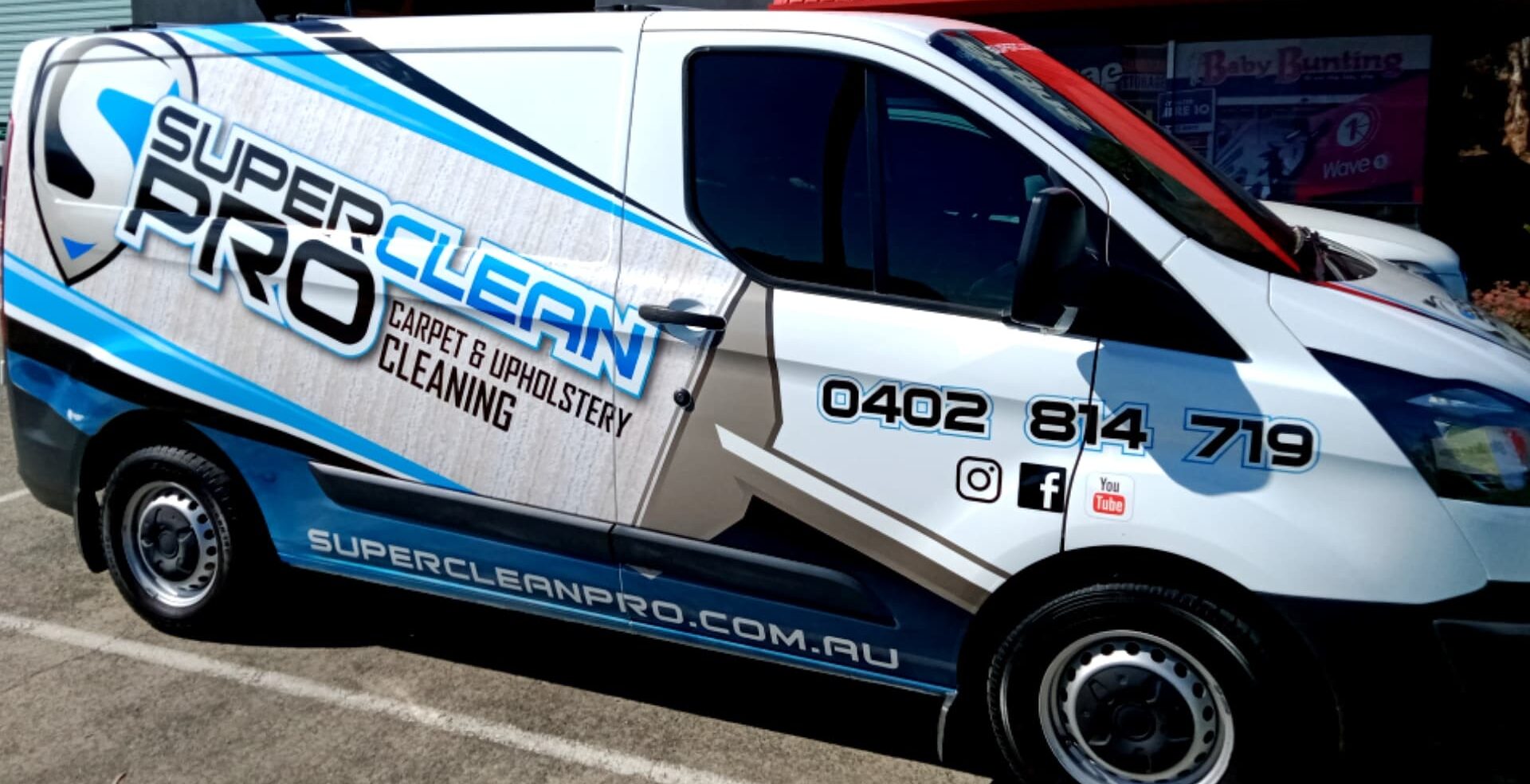 Welcome To Our
Super-Clean Website
Cleaning Carpet, Upholstery and Tile & Grout in Melbourne, Eastern Suburbs, the Yarra Valley and Beyond…
A home or property can be the largest investment of our life. It's a way that we store our wealth, our families and helps to define ourselves. With this in mind, we realize that choosing the right technician to assist you in your time of need is a very important and personal decision.
As a local family business we feel that our job is to leave a wake of integrity and accomplishment in all the projects we take on. Our clients aren't just another invoice as we pride ourselves on our friendly customer service, quality workmanship and old school charm approach.
When you hire us to get your job done, you are hiring highly trained and certified carpet, upholstery, tile and grout cleaning specialists, bringing into service years of experience and knowledge. Utilizing state of the art machinery, accomplished by top of the line cleaning solutions that are child and pet friendly we deliver a quality clean the first time, every time.
We strive to offer competitive prices, but unlike other companies, our focus isn't on providing the cheapest quote possible. Instead we offer high quality cleaning that lasts. We are committed to offering quality customer service and workmanship our competitors can't match.
When you trust us with your carpet, upholstery and tile and grout cleaning needs, we will give you a fair price for amazing work, guaranteed!
Simply put we'll go above and beyond to exceed your expectations.
So call us today and Experience a Better Clean!
Carpet, upholstery and tile & grout cleaning can be an incredible challenge for homeowners in Melbourne, Eastern Suburbs, Yarra Valley and Beyond without the support of professionals. Regular cleaning and maintenance are necessary if you want to keep your carpets and upholstery in good condition and extend their lifespan. Super-Clean PRO's friendly and professional services can help keep your carpets, rugs and upholstery clean.
Many families have a variety of floor coverings throughout their homes. Carpet is a warm, soft and comfortable flooring option for your bedrooms and living areas. However, it can hold dirt, dust and grease and is difficult to clean when food or drink spillages occur. Your family and visitors are continuously walking grime through the house, and even regular vacuuming leaves many contaminants behind. Over time, your carpet may look dirty, flat and old. You may also notice unpleasant odours within your home.
The same is true for the upholstery on your couches and sofas. Over time, the fabric may begin to develop patches of different colour shades or stains, especially where it experiences regular contact with oily body parts, or where spillages occur.
The main reasons to get your carpet and upholstery cleaned extend beyond the need to keep them looking great. Having professionally cleaned living surfaces provides a healthy home and office environment, reducing your families or coworkers chance of illness. Dirt and grime will be eliminated, preventing bacteria growth and contributing to a healthier environment. Clean carpets and furniture provide a welcoming environment for your guests.
Carpet stains can be removed through a professional, knowledgeable approach, and regular cleaning can help restore couches and carpets to their original state. Carpet Cleaning reduces traffic lane effects that usually result from prolonged use, particularly in high traffic areas. Lastly, maintenance of your carpet and upholstery can enhance the overall appearance and feel of your property.
Why you might need your carpets cleaned:
• Allergies and Hygiene
Dust, allergens, pet hair and bacteria build up in your carpet and upholstery over time. No matter how powerful your vacuum cleaner, it is unlikely to remove allergens, bacteria and other micro-particles to the same extent as Super-Clean PRO's powerful machines, operated by an expert carpet cleaning technician.
• Unpleasant Odours
Something just doesn't smell right, but you can't quite put your finger on it. If it's been a while between cleans, it's likely to be coming from your carpets. Covering up the smell with sprays or scented candles will only get you so far. It's time to call the professional carpet cleaners at Super-Clean PRO.
• Food and Drink Spillages
In any standard household in Ringwood, food and drink spillages are a common phenomenon. Whether your carpet or couch has encountered a wine spill, coffee spill or even a mashed banana disaster, our carpet and upholstery cleaning services will get your place looking brand new.
• Carpet Stains and Upholstery Stains
If you have a new or existing stain on your flooring or furniture, our trained and experienced professionals know the best cleaning technique to remove it. However, stains are more easily removed if we act quickly, so please seek our help as soon as you notice a new stain.
Using advanced cleaning systems, we offer a range of cleaning options. As professionals we have a wide range of experience in each of these methods and use the right method for the right task. We use two main methods proven to produce excellent carpet cleaning results: steam cleaning/ hot water extraction, and encapsulation.
• Carpet Steam Cleaning
With this method, we use pressurized hot water to eliminate dirt and stains found deep within the carpet fibers. Our experts will first do a fiber test to determine which cleaning solution is appropriate for your carpet. They'll then do dry vacuum cleaning to remove any dry particles embedded in the carpet. What follows is the application of a special biodegradable cleaning solution after which hot water extraction is done, in a process where steam is infused into the several layers of the carpet. This is essentially done to loosen up any dirt, dust, stains and other foreign elements within the carpet. The next step is to wet vacuum the carpet to remove the mixture of water, cleaning solution and grime.
• Encapsulation
Encapsulation employs the use of synthetic foam detergents to extract dirt from the carpet fibers. First, the encapsulating foam is sprayed onto and immediately brushed into the carpet using a bonnet or rotary brush machine. The detergent surrounds each soil or dirt particles, encapsulating and crystallizing them. The encapsulated particles are then brushed and vacuumed with our specialized equipment, leaving the carpet completely clean and spotless. Since the method uses a low-moisture system, the carpet can be put back to use almost immediately after cleaning.
Do you need any of the following services in Melbourne, Eastern Suburbs, Yarra Valley, Ringwood? Super-Clean PRO offer a range of cleaning services including:
Rugs can be a great accessory to your home, adding colour, warmth and functionality. But, unfortunately, rugs can get dull, dirty and stained over time. Our services are not limited to carpet and upholstery. We offer amazing results with our rug cleaning services for all types of rugs. At super clean pro, our trained and experienced technicians can recognize the most appropriate cleaning method for your rugs to deliver exceptional results. Using the latest technology and proven cleaning methods we will restore your rugs to their original state.
• Pet Stains and Odours
Having a furry friend in your life is certainly rewarding, but the mess they leave behind is most definitely not. Pets bring all sorts of unwanted things onto your carpets and couches like their hair, their smell and mud from their paws. Combine this with the occasional accident and you are definitely in the market for our premium services!
• Bleach spot and colour repairs.
It can be really disappointing to have your carpets, rugs or upholstery develop discoloured patches. Our services include bleach spot and colour repairs for all types of carpet, rugs or upholstery.
• Stain guard and sealer
Stain guard and sealer work to protect your property from food and drink spills. Sealed surfaces will repel dirt, oil and spills and will become easier to clean. The stain guard also helps surfaces remain in their original or restored condition for longer which extends time between cleans. We offer stain guard and sealer for carpet, upholstery, grout and tiles.
• Tile Cleaning
Tiles are an essential floor covering for your wet areas, however even with regular mopping, you'll notice a buildup of grime, as well as discoloration. Super-Clean PRO use specialized industrial equipment and targeted cleaning products to bring your tiles back to as-new condition. Combining high pressure with the right cleaning agents, we offer the best tile cleaning service in Ringwood guaranteed.
• Grout Cleaning
As you mop your tiles, dirty water is swept over the grout between the tiles. The water seeps into the porous grout, leaving it discolored and dirty. Not only does the grout appear murky, it is also a breeding ground for bacteria. Without the right equipment, it can be very difficult to clean grout. Our grout cleaning services offer high pressure cleaning with proven cleaning solutions, cleaning and restoring your grout.
• Odour treatments.
Have you noticed unpleasant odours when walking into a house that has been closed all day? Air freshener and open windows will only do so much. The smell is usually as a result of bacteria growth underneath the carpets. With Super-Clean-PRO's professional carpet cleaning services in Melbourne, Ringwood, unpleasant odours can be eliminated through a superior clean.
At Super-Clean PRO, we offer competitive prices and pride ourselves on superior quality cleaning, as well as excellent customer service. We use eco-friendly products and guarantee an exceptional clean. We are punctual and reliable and very keen to help you with carpet and couch cleaning solutions. Call Super-Clean PRO on 0402 814 719 for a quote and for more information about our services.
https://www.facebook.com/supercleanpro1/
We Service a 50Km Radius from Ringwood