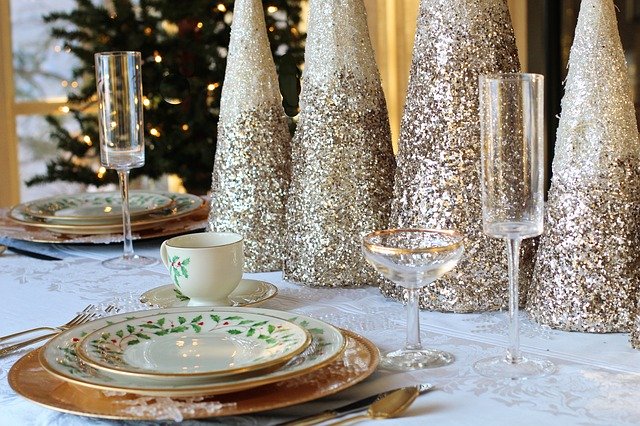 Essential Preparation for Christmas Lunch – How to Protect Your Carpet and Upholstery
Are you hosting a Christmas lunch? Are you inviting friends and relatives, or are the kids coming home for a few days? We all know that having extra bodies in your home during the holidays can be hectic for both your carpet and upholstery. It's essential to take some precautions to protect your investments from severe damage.
We all want to extend the lifespan of our carpets and upholstery and to keep them pristine for several years. So, here are a few pointers to consider during this busy season.
Use Stain Guard and Sealer
Professional treatment and application of stain guard and sealer protects your carpet and upholstery by repelling food, liquid, dirt and other contaminants. This not only prolongs the life of your investments, but also decreases the need for professional cleaning.
Kindly ask your guests to remove their shoes before they enter your home and just leave them in a designated location in your entryway. This will prevent dust and dirt from spreading around your home.
Keep pets off the carpet and upholstery
Some of your guests may have pets who they want to bring along during your Christmas lunch. It is important to keep them away from your carpets because pets can leave behind oils and odours that are difficult to remove. You may consider having a designated place for pets that is far from your carpet and upholstery.
Place a mat under your Christmas tree
Tree sap can damage your carpet, and it's tough to remove from any surface, so a rug or mat under the tree is a must. Since this can safely keep pine needles and sap off your carpet.
Vacuum before and after your Christmas lunch
Be sure to vacuum your carpet before and after your Christmas lunch to avoid dirt and any other debris from penetrating the inner fibre of your carpets. You should run the vacuum a few times over each section to be thorough.
Clean up spills immediately
Spills and other accidents can happen any time, so you need to be ready and clean up any spills immediately. However, you shouldn't rub or scrub the spills because you'll just spread the stain and push it deeper into the carpet fibres. To clean spills, just blot the spot with a dry rag and start on the outside of the spill and move your way slowly inward.
Don't allow food or drinks onto carpeted areas
If you want to keep your carpets as spotless as possible, then you shouldn't let food and beverages near them. Use discretion by serving meals in a non-carpeted room in your house.
We also recommend you hire a reliable company like Super-Clean Pro – Bayswater's top carpet cleaner. They have a highly qualified owner operator who can help you thoroughly clean your carpets and upholstery after your Christmas lunch if you feel that they are need of an extra clean.
It's a must to clean up dirt and stains as soon as possible because this will leave a mark on your precious investments we want to stay beautiful and pristine for several years.