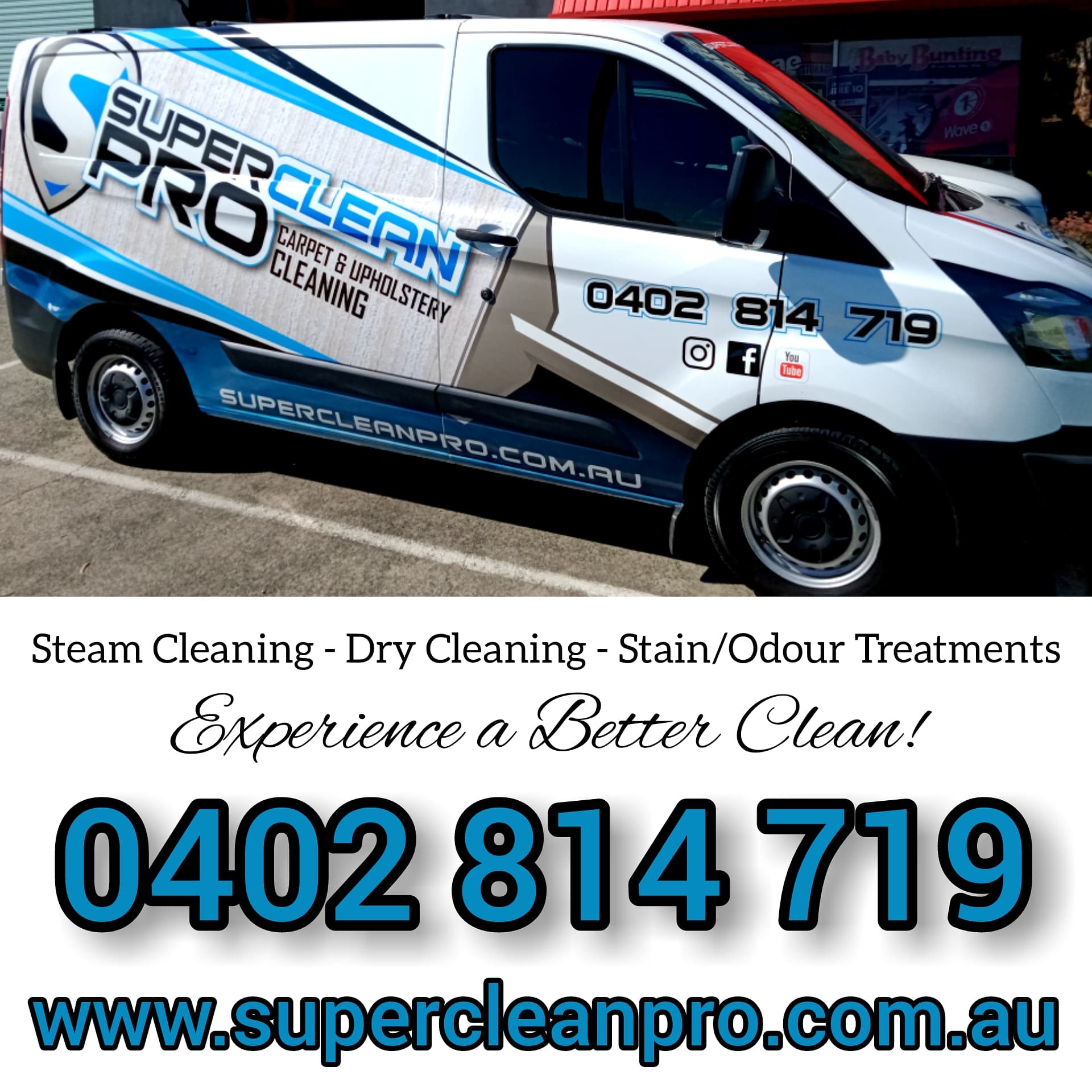 Carpet Cleaning Bayswater
Super-Clean Pro provides high-quality and professional carpet cleaning in Bayswater with our highly trained owner operator who has years of experience and knowledge to bring you unsurpassed service. Our state-of-the-art machinery and cleaning solutions can handle any type of stains and contamination and can restore the pristine quality of your carpet, upholstery, and tiles. Most importantly, our line of cleaning solutions is pet and child-friendly so you can be sure that it's perfect for your home.
Why you might need to have your carpets professionally cleaned
The carpets in your home are considered one of your most valuable investments. It is essential for them to be cleaned by carpet cleaning specialists on a regular basis, so they remain pristine and safe for your loved ones to play on, as well as maintain the cleanliness of your home.
We at Super-Clean Pro are operated by a trained and certified carpet cleaning professional, who has years of experience in the industry. We can assure you that we have the right person and state-of-the-art tools that can handle any type of stains and contamination resulting in high-quality carpet cleaning.
Our technician follows industry-standard methods when cleaning your carpet, so he uses only the right cleaning solutions, and always take the necessary precautionary steps which include goggles, wearing protective gloves and uniforms to avoid any unintentional accidents.
Different methods used for carpet cleaning Bayswater
Super-Clean Pro uses various types of cleaning methods depending on the type of carpet you have, contamination, type of stains, spread area and chemical composition of the contaminants.
1. Encapsulation
This method uses a high-pressurized vacuum to remove loose soil and dirt on the carpet. After removing the dirt on your carpet, we then use a detergent-based synthetic with encapsulating solution that creates foam all over the carpet. This foam will collect dirt and dries up to become solid crystals. We will then brush these solid crystals and deep clean using our pressurized vacuum cleaners.
2. Carpet Steam Cleaning
Steam cleaning or better known as hot water extraction uses cleaning solutions and hot water over the carpet to remove dirt that clings deep inside the carpet. We also use a pressurized sprayer to expose and dissolve dirt from these hard to reach areas.
The excess water and dirt will immediately be sucked up by our powerful wet vacuum ensuring deep clean as well as kills microbes and germs for carpets of any size.
Other services we offer
Aside from cleaning carpets, we also offer our Bayswater clients with these high-quality services:
· Upholstery cleaning
· Tile and grout cleaning
· Carpet repair
Why choose us?
At Super-Clean Pro, we always strive to offer competitive prices, but our main focus is quality service that provides your expected results. When you trust us with your tile and grout cleaning, upholstery, and rug cleaning needs, we will give you a fair price for quality service and unsurpassed workmanship you can't find anywhere else.
Our highly trained, savvy carpet cleaner is certified, insured and competent in all cleaning duties offered. We can guarantee that you'll get superior services for your money.
So, if you're looking for a professional cleaning service in Bayswater that can provide lasting results that you will enjoy for many months. Look no further, Super-Clean Pro is an ideal choice for any of your carpet cleaning needs. Get in touch with us today for a free quote!